Daddy Taught Me These Lessons About Life and CMT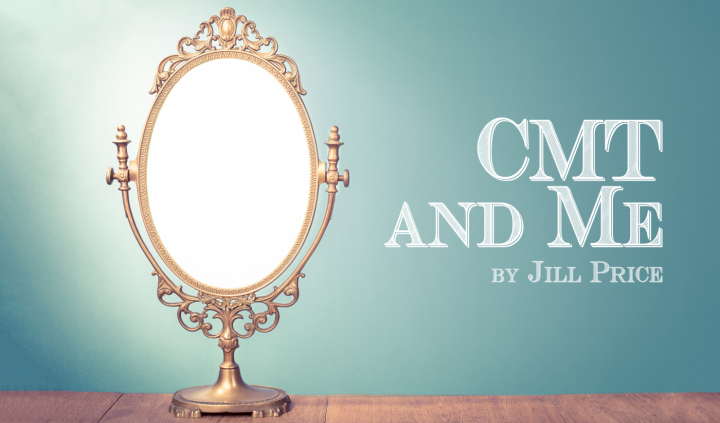 "Why does your dad walk like that?" a friend once asked me. At the time, I hadn't even noticed. He had always walked that way. I knew we had Charcot-Marie-Tooth disease (CMT), but it never occurred to me that he walked funny — or that I did, too.
Daddy has struggled with CMT for most of his life. He was diagnosed as a child and had two surgeries as a teen to correct hammertoes and an ankle fusion. Daddy also had both knees replaced and has worn ankle-foot orthoses for as long as I can remember. But none of this kept him from doing anything!
He was always there to help us when we were growing up, cheering us on and doing whatever needed to be done. We would travel anywhere he could drive, visiting many forts and other historical sites. Daddy walked, ran, and played with us. When he first retired, he played golf up to five times a week.
He also traveled with my mom as much as he could. Daddy started using a cane more often by the time I was in college, but that did not slow him down. He even walked on a glacier while vacationing in Alaska with my mom.
In recent years, his symptoms have progressed. Daddy now uses a walker in the house and either a walker or a scooter when out and about. But this does not stop him from living.
Daddy struggles to complete everyday tasks, but he has found ways to make them easier for himself. Because he uses a walker around the house, he uses the shelf and basket on the walker to carry things such as his breakfast cereal or coffee creamer. He often has trouble getting cash out of his wallet, so he has been known to put the cash he needs in an envelope to make it easier to access the money. Daddy can be very resourceful when it comes to getting things done.
He has taught me and my siblings many things about life. He taught us that walking differently doesn't make us different. Most importantly, he taught us that we should not let anything stop us. Daddy showed us that even though things can get tough, we can be tougher. He taught us to be self-sufficient.
Daddy does not let CMT stop him from living, he just does it a little differently and a little more slowly. He has never let CMT define him or us.
***
Note: Charcot-Marie-Tooth News is strictly a news and information website about the disease. It does not provide medical advice, diagnosis, or treatment. This content is not intended to be a substitute for professional medical advice, diagnosis, or treatment. Always seek the advice of your physician or other qualified health provider with any questions you may have regarding a medical condition. Never disregard professional medical advice or delay in seeking it because of something you have read on this website. The opinions expressed in this column are not those of Charcot-Marie-Tooth News or its parent company, BioNews Services, and are intended to spark discussion about issues pertaining to Charcot-Marie-Tooth.