The Things We Do for Family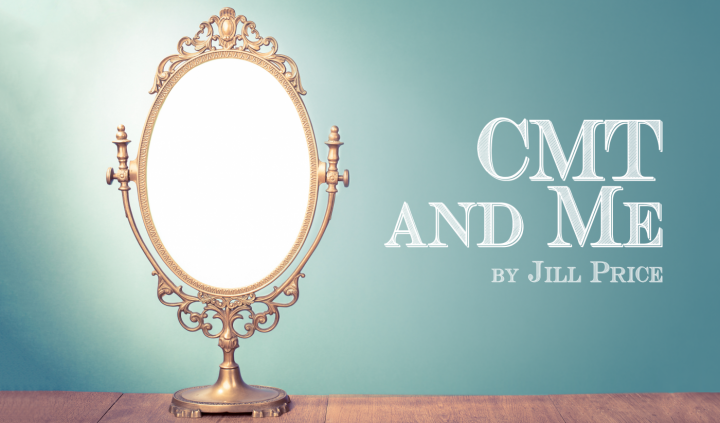 Over a year ago, my dear friend told me that she planned to get married on the beach. I must admit, I was a little concerned about going to her wedding. Then, she told me it would include a three-night cruise. Yikes, how will I manage this one? I have Charcot-Marie-Tooth type 1A, and balance is already an issue. I was worried about walking on the boat.

We all have friends we would do anything for, and this bride falls into that category. She is family, and I knew I would have to figure this one out. Then, she threw me another curveball: She asked me to be a bridesmaid and walk on the sand to stand beside her. Of course, I said "YES!" Wait, can I even walk on sand? Good question! I guess we would see. 

The travel agent we worked with was wonderful. I told her that I use a cane and asked what assistance I could receive on the cruise. We decided to ask for peer assistance on and off the boat, as well as a room near the elevator to minimize walking distances. We then discussed how to navigate the ports of call, and thankfully, there were only two. Once I was on board, all my worries were put at ease. The crew at Royal Caribbean was more than accommodating. Everyone asked if I needed help at the buffets and while walking up and down the ramps, which really put my mind at ease.
We were able to do a shore excursion on the company's private island. We chose Stingray City, to swim and feed the stingrays. Our captain was right there to help me from the start. He made sure I had a ride to the boat dock and helped me get in and out of the speedboat. The best part was the joy on my son's face as the boat picked up speed. Then, there was the time in the water. WOW, I'm so glad I did this. Our captain helped me walk out to the stingrays, and it was amazing. I got to hold one and to play with them. I really could not have done this without his help. I am so glad I am learning to ask for help.

Then came the wedding on the beach. The bride arranged to have two ushers walk me down the aisle. We were not going to let CMT change this day. The sweet boys helped me to the chair waiting for me. I am so grateful that my friend does not let my disability stand in the way — we just make adjustments. I am beyond thankful that I was able to be there with her on this special day. It means so much to me that she did all of that for me. Friends like this are worth walking through the sand for.

This trip was meaningful in many ways. I am always concerned that the first thing people will see is my disability. But you know what? Not one wedding guest did. They were all right there to help me in any way they could. I am starting to think that I am the one who sees the disability, not others. I will forever be grateful that my friends see past the CMT and don't let it become a reason not to do things.
Perhaps I need to internalize that idea: CMT does not, and should not, define me.
***
Note: Charcot-Marie-Tooth News is strictly a news and information website about the disease. It does not provide medical advice, diagnosis, or treatment. This content is not intended to be a substitute for professional medical advice, diagnosis, or treatment. Always seek the advice of your physician or other qualified health provider with any questions you may have regarding a medical condition. Never disregard professional medical advice or delay in seeking it because of something you have read on this website. The opinions expressed in this column are not those of Charcot-Marie-Tooth News or its parent company, BioNews Services, and are intended to spark discussion about issues pertaining to Charcot-Marie-Tooth.