Chronic Illness Makes Self-care Essential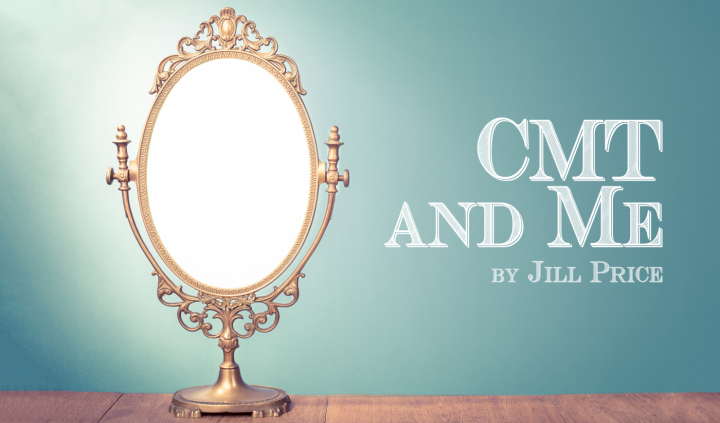 I've been seeing a lot of articles on the importance of self-care. Self-care involves looking after your mental, physical, and emotional health.
Self-care is not a new concept, but it seems to be increasingly popular, maybe because people are becoming more aware of the mind-body connection. As a society, we are beginning to understand that our emotions can impact our physical selves. For example, I have more pain and less energy when I'm feeling down or anxious.
When I think about self-care, I remember the quote, "You cannot pour from an empty cup." There are many days I feel like an empty cup because of Charcot-Marie-Tooth. It may seem like self-care is selfish but it is not. If you don't take care of yourself, how can you take care of others?
The question is how to practice self-care. Self-care will look different for everyone. To begin, you need to accept your imperfections and work to improve yourself. You also need to be kind to yourself and practice self-compassion. It's about balance, not perfection.
Here are some ways to practice self-care:
Exercise: Your physical activity should work for you and your body.
Eat well: Nutrition is a work in progress for me. Lately, I've been trying to make nutritious meals for my son and me.
Calm your mind: This can be anything that helps you relieve stress, like knitting, walking, or meditating.
Try to do one pleasurable activity per day: It can be anything you find enjoyable, from savoring a cup of coffee or tea with a friend to watching a movie.
Sleep well: Eight hours per night is considered a refreshing amount of sleep.
Sleep is always a challenge for me, so I've started to follow a bedtime routine. For me, this amounts to taking my medication, brushing my teeth, washing my face, and doing a 10-minute bedtime meditation. Then I usually listen to "Sleep With Me," the podcast that "puts you to sleep." I am also trying to limit my screen time before bed, but sometimes I do better than others.
I am incorporating self-care techniques into my daily habits. By changing small things, I am hopeful that I will see positive effects. So far, I have seen weight loss, less joint pain, and, some days, more energy. These little changes are motivating me to keep it up.
Self-care is about taking care of my mental, physical, and emotional health so that I can be the best version of myself. Don't you want that for yourself?
***
Note: Charcot-Marie-Tooth News is strictly a news and information website about the disease. It does not provide medical advice, diagnosis, or treatment. This content is not intended to be a substitute for professional medical advice, diagnosis, or treatment. Always seek the advice of your physician or other qualified health provider with any questions you may have regarding a medical condition. Never disregard professional medical advice or delay in seeking it because of something you have read on this website. The opinions expressed in this column are not those of Charcot-Marie-Tooth News or its parent company, BioNews Services, and are intended to spark discussion about issues pertaining to Charcot-Marie-Tooth.