Progress Can Be Better Than Seeking Perfection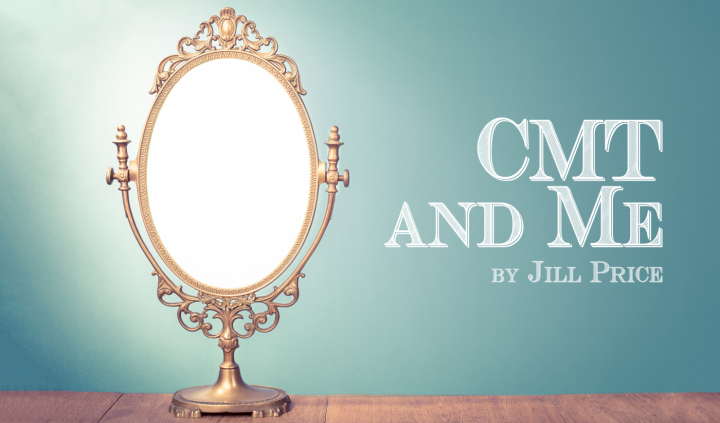 "Progress over perfection." Someone said this to me the other day when talking about weight loss. I began to think about how this idea can apply to my life.
I have Charcot-Marie-Tooth disease and wear ankle-foot orthoses. In many ways, this makes being perfect nearly impossible. My gait and balance are far from perfect, and I can trip over my own two feet. I am learning to be OK with that imperfection. You can say I am making progress toward accepting the idea that walking on uneven surfaces is not the best idea for me. I am also making progress with accepting help when I need to.
The idea of striving for progress seems much more appealing to me than striving for perfection. Progress can be seen even in small steps. I can apply this way of thinking to weight loss. Setting small goals helps me see the progress, even though the end goal seems far away.
I can also put this idea to use when going to the gym. My goal is to go a little longer on the stationary bike each week. Setting small goals like that will help me get to the final goal. Progress also shows in the way my body reacts to the exercise. I am noticing that I am not as tired from working out as I was a few months ago. That is progress to me!
A focus on progress can be applied to how I approach daily tasks. Does my home need to be perfect? I hope not, because it certainly isn't. However, I am in the process of decluttering each room. Each time I take a bag or two to the donation center, I see the progress I have made. That helps me see that there might be a light at the end of the tunnel.
According to the Mayo Clinic, striving for perfection can lead to giving up on the goal. Perfectionism is a win-or-lose proposition; there is no in between. That can be discouraging. Maybe I am doing something right by focusing on the progress I am making. The Mayo Clinic points out how this can help:
It can motivate one to keep going.
It encourages a growth mindset.
Hitting each goal is a reason to celebrate.
These points help me see that focusing on progress is more important than striving for perfection. For now, I will continue to set small goals and celebrate when I attain them. What are some ways you can strive for progress over perfection?
***
Note: Charcot-Marie-Tooth News is strictly a news and information website about the disease. It does not provide medical advice, diagnosis, or treatment. This content is not intended to be a substitute for professional medical advice, diagnosis, or treatment. Always seek the advice of your physician or other qualified health provider with any questions you may have regarding a medical condition. Never disregard professional medical advice or delay in seeking it because of something you have read on this website. The opinions expressed in this column are not those of Charcot-Marie-Tooth News or its parent company, BioNews Services, and are intended to spark discussion about issues pertaining to Charcot-Marie-Tooth.