Wow! I Have No Pain for a Change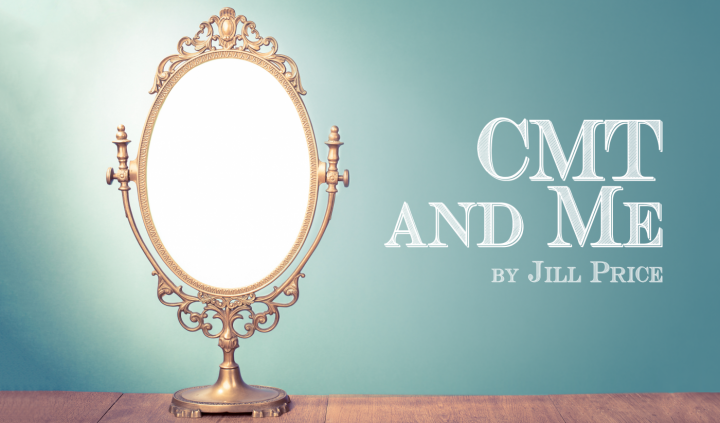 I recently realized that I have had no lower back pain for a few weeks. Wow! I am almost afraid to say anything, in fear I might jinx it.
I typically suffer from pain in my sacroiliac (SI) joint, lower back, and hip. Some days I can barely walk, and the pain is almost always present. However, lately, it has not been. It is odd to wake up without pain.
I have Charcot -Marie-Tooth disease type 1A. I've had a Harrington rod surgically implanted into my spinal column to correct the curvature of my spine (affected by scoliosis). Both the disease and the implant can contribute to lower back and hip pain. I also wear ankle-foot orthosis (AFOs) to keep my ankles straight and treat my drop foot. I've had Arizona Braces for about two months. Looking back, I realize I have not had any back or hip pain since I started wearing them.
I wonder if correcting my gait has had an impact on my pain? I try to work out two to three times a week at the gym and keep up with the stretching exercises recommended by my physical therapist. I've reduced my gluten intake and started using essential oils. My goal is to manage my pain and other symptoms as best I can. And it seems that I am doing better than I had thought.
Waking up pain-free is a new experience for me. I have suffered from SI joint, lower back, and hip pain for at least 10 years. I've tried steroid injections, pain medication, and various stretching techniques without much success. I am confused by this new "normal" of no pain, but I'm also thrilled and hoping that it lasts!
Could this be a positive effect of wearing AFOs? If so, it may help to encourage me to wear them. This could be a huge game-changer for me. Previously, pain prevented me from doing many things. Some days I would lie on the couch with a heating pad because it hurt to walk. I have put the heating pad away for the first time in a long while. I avoided walking up stairs, but I feel I can tackle them now. I will probably be slow, but at least each step will not cause me to cringe in pain — that is such a freeing thought. Being pain-free will allow me to sit or even stand for extended periods. I may be able to stop taking over-the-counter pain-relieving medications, which only ever reduced the pain to slightly more bearable levels and I might be able to participate in more activities with my teenage son.
I am hesitantly optimistic about this new development. If it is due to the new AFOs, then I will continue to wear them. I will also maintain my exercise and diet routines. Perhaps, my new status has come about because of a combination of all of these things. I am sure I will get used to waking up pain-free and not cringing at the thought of steps. I am enjoying this new "normal." It is such a good feeling to be free of constant pain — I don't want to jinx it.
***
Note: Charcot-Marie-Tooth News is strictly a news and information website about the disease. It does not provide medical advice, diagnosis, or treatment. This content is not intended to be a substitute for professional medical advice, diagnosis, or treatment. Always seek the advice of your physician or other qualified health provider with any questions you may have regarding a medical condition. Never disregard professional medical advice or delay in seeking it because of something you have read on this website. The opinions expressed in this column are not those of Charcot-Marie-Tooth News or its parent company, BioNews Services, and are intended to spark discussion about issues pertaining to Charcot-Marie-Tooth.