Taking Big Steps in My CMT Journey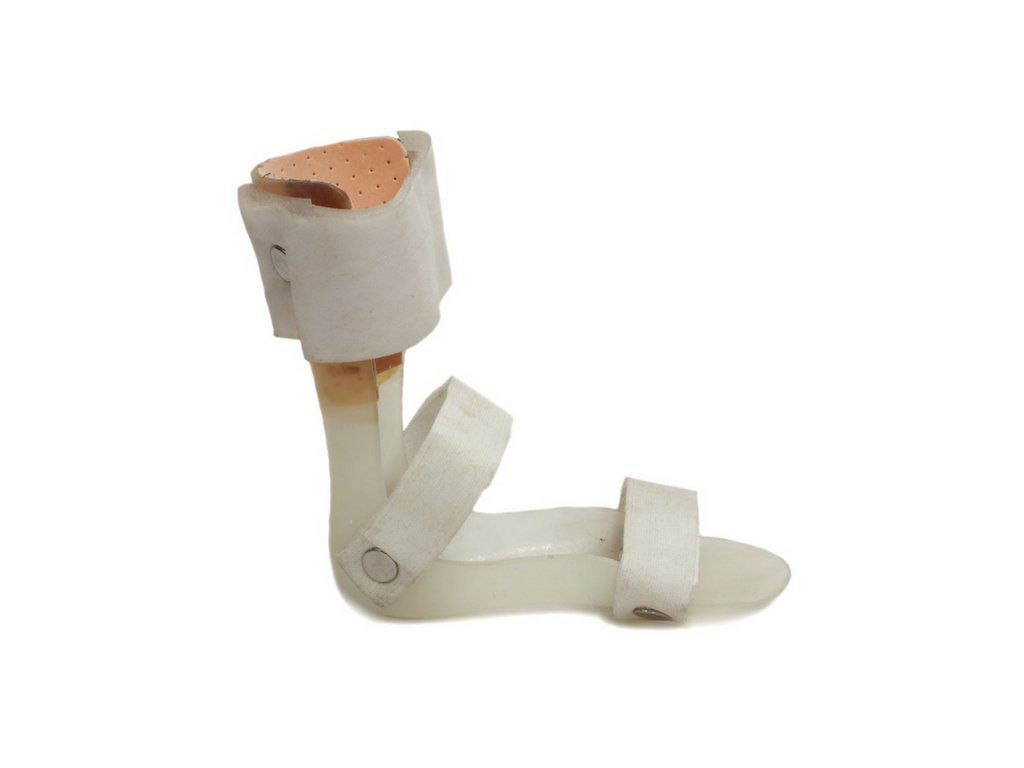 "Those who have known you for years love you for what is between your ears, not what is on your ankles."
A dear friend said that to me the day I was fitted for my first pair of ankle-foot orthosis (AFO) braces. I was, and still am, feeling very conflicted about my AFOs. Part of me knows I need them, but that does not make it any easier to accept the fact that I need them. Rationally, I know that using AFOs for CMT has many benefits. I am trying to remember that as I attempt to get used to the carbon fiber braces on my feet. But currently, it is a complicated emotional issue for me.
My AFO journey
I went to the CMT Center of Excellence at The John Hopkins Hospital in Baltimore, Maryland, to see my neurologist, and he said, "Maybe it's time to look into AFO braces." He has said this to me many times, but this time, I finally said, "OK, I will." I am finding it harder to keep my ankles from rolling, and walking is getting more tiring. I let him write the prescription, and I took it home with me. I was not really sure what I planned to do with this piece of paper. After a day or two, I decided I needed to go to a clinic to talk to an orthotist.
After doing some research and talking to fellow CMT patients, I went to the appointment armed with a list of questions and concerns. I knew I had to listen to the orthotist, as he knows more than me about this. He was nice, listened to my concerns, and answered all of my questions. I made it clear that I did not want anything too bulky or heavy. After all, I need to be comfortable wearing these things. We decided on carbon fiber custom-made braces. I left the office, feeling very unsure if this was the right decision for me. As of today, I am still undecided.
Now what?
It's been about six weeks since I received my custom-made AFO braces. When I picked them up, they did not look anything like we talked about and I could not even walk in them. I held back my tears until I got home — I felt so deflated and angry. I waited a day, then emailed him to express my frustrations. Two days later, I was back in the office, and getting the AFOs adjusted and trimmed.
I picked up the "new and improved" AFO braces a few days later.
Am I thrilled with them? Not yet.
Are they helping me walk better? Not really sure yet.
Am I ready for the world to see them? Nope!
The weird thing is that I cannot hide the fact that I walk funny, but the idea of people seeing the AFO braces really bothers me. I know my awkward gait is noticeable, and I'm not hiding my CMT from anyone. Yet, the idea of people seeing the braces when I wear shorts or skirts makes me very uncomfortable. The idea that it will be out in the open irks me. I try to focus on, "Those you have known you for years love you for what is between your ears not what is on your ankles," but what about those who don't know me? Will they focus on what is on my ankles? Will they notice the AFO braces before they notice me? I know I need to not worry about what others think and just do what is best for me. I am working on coming to terms with my emotions and wearing my AFOs. I'm just not there yet.
***
Note: Charcot-Marie-Tooth News is strictly a news and information website about the disease. It does not provide medical advice, diagnosis, or treatment. This content is not intended to be a substitute for professional medical advice, diagnosis, or treatment. Always seek the advice of your physician or other qualified health provider with any questions you may have regarding a medical condition. Never disregard professional medical advice or delay in seeking it because of something you have read on this website. The opinions expressed in this column are not those of Charcot-Marie-Tooth News or its parent company, BioNews Services, and are intended to spark discussion about issues pertaining to Charcot-Marie-Tooth.