Maintaining a Positive Body Image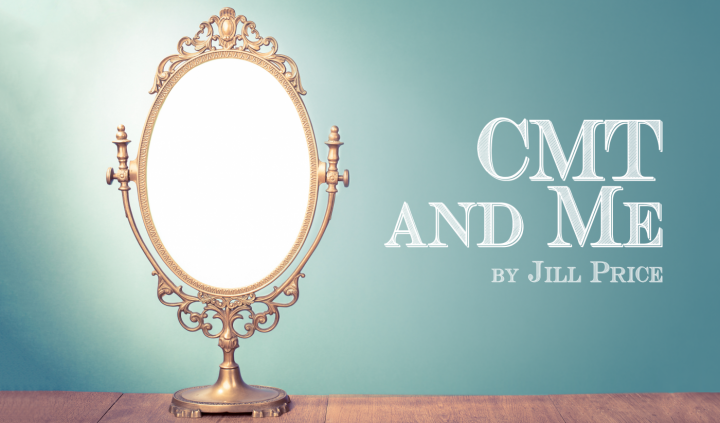 The Center for Eating Disorders defines body image as the "subjective picture or mental image of one's own body." It is how one feels about their body, and can be positive or negative. Having a positive body image is difficult enough without having a disability.
In today's society, we see many images of what an "ideal woman" should look like. According to the U.S. Office on Women's Health, women can develop an unhealthy body image because of the images we see. Some women begin to feel that they cannot meet these standards. When you also have a disability, having a positive body image is even harder.
"Women who are disabled have to deal with not only that impairment but also the lower status that comes with being female in our society today," a study from Bradley University states.
I have Charcot-Marie-Tooth type 1A and sometimes struggle with maintaining a positive body image. CMT impacts my feet, gait, and balance. I have hammertoes and a high arch on both feet, with the right foot affected more than the left. I do not like people to see my feet, and I try to cover them as much as possible nowadays. Often when I stand, I feel like I am not standing straight and that causes me to be self-conscious. I do not always like my body, and it is not about the extra weight or not being completely in shape. It is more what CMT has done to my body.
My gait is affected and I am often hyper-aware of it. I tend to feel like everyone is watching me walk, then realize that is probably not the case. But I can be very self-conscious about it. This, combined with my CMT feet, sometimes makes me dislike my body. That can lead to a negative body image, which is not good. I know this and try to be positive, focusing on all the things I can do, even with my CMT.
According to the National Eating Disorders Association, some ways to help foster a positive body image are:
Appreciate what your body can do
Keep a top 10 list of things you like about yourself
Surround yourself with positive people
Look at yourself as whole person
These seem easy to implement in daily life. Yet it can be hard to be positive when everywhere I look, I see images of "perfect" women. There are times when I feel inadequate because I feel that I cannot live up to that standard.
Then there are days when it does not bother me. There are days when I am confident and do not think about how others may see me. On those days, I feel like I can take on the world. I am working on having more and more days like that. It will take time, but I understand the benefits of a healthy body image, so I will continue to work toward that goal.
***
Note: Charcot-Marie-Tooth News is strictly a news and information website about the disease. It does not provide medical advice, diagnosis, or treatment. This content is not intended to be a substitute for professional medical advice, diagnosis, or treatment. Always seek the advice of your physician or other qualified health provider with any questions you may have regarding a medical condition. Never disregard professional medical advice or delay in seeking it because of something you have read on this website. The opinions expressed in this column are not those of Charcot-Marie-Tooth News or its parent company, BioNews Services, and are intended to spark discussion about issues pertaining to Charcot-Marie-Tooth.