My Love-hate Relationship with Summer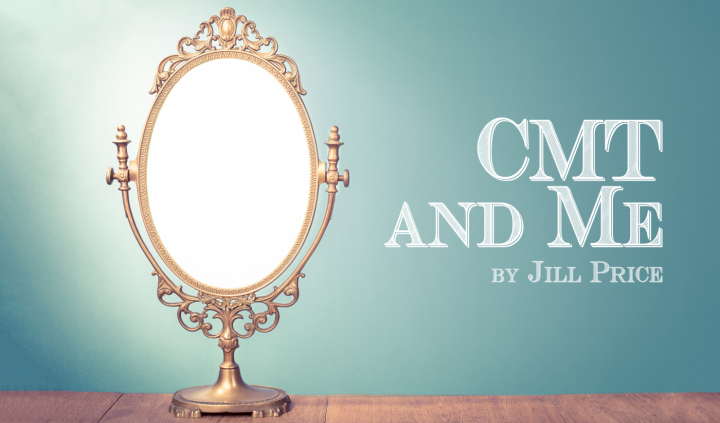 I love summer, but I also hate it. I love the warmer weather and being able to be outside more, but that can be problematic for me. I have Charcot-Marie-Tooth disease and wear ankle-foot orthoses, which make normal summer activities a little more difficult.
I love the beach, but it does not love me back. It is becoming more difficult to walk on the sand with or without my orthoses. The more compact the sand, the easier it is to walk, but most beaches do not have that type of sand. I am thinking of dedicating one cane to beach travel to help me walk, not only on the sand, but also to the water.
The water is an entirely different issue. Since I have balance issues, standing in the ocean is not always a good idea. More often than not, the waves knock me down. Once I am down, it is hard to get up again. I tend to avoid going into the ocean because I know that if I fall, I'll be down until someone helps me get up.
In an effort to avoid the ocean waves, I often take my son to Chesapeake Bay. There are waves, but they are much calmer and I often can remain standing. The sand is also much more compact and easier to walk on. It is a small beach only a short walk to the restroom (always a plus) and to concessions. My son and I enjoy going to North Beach with friends because it is easier for me to navigate.
I love getting together with friends and family, which often means a barbecue or some other outdoor dining activity. This can be extremely challenging with my mobility issues. The idea of carrying a plate of food and a drink across the grass is a bit overwhelming. If there are any stairs involved, it's even harder. When I am faced with this situation, I tend to do one of the following:
Take the plate to where I am sitting first, then go back for my beverage;
If my son is there, I ask him for assistance; if not, I will ask someone else at the party to help;
If there are steps and no railing, I always ask for help, not only with the food, but also to get up or down them;
I try to make only one or two trips to the food table.
More often than not, people are willing to help, I just have to ask. That is getting easier for me.
Summer is a great time to be with family and friends. Those of us with a disability just need to do it slightly differently. What are some ways you make these activities easier? Please share your thoughts with me in the comments.
***
Note: Charcot-Marie-Tooth News is strictly a news and information website about the disease. It does not provide medical advice, diagnosis, or treatment. This content is not intended to be a substitute for professional medical advice, diagnosis, or treatment. Always seek the advice of your physician or other qualified health provider with any questions you may have regarding a medical condition. Never disregard professional medical advice or delay in seeking it because of something you have read on this website. The opinions expressed in this column are not those of Charcot-Marie-Tooth News or its parent company, BioNews Services, and are intended to spark discussion about issues pertaining to Charcot-Marie-Tooth.