Does CMT Inheritance Pattern Make Male Symptoms Worse?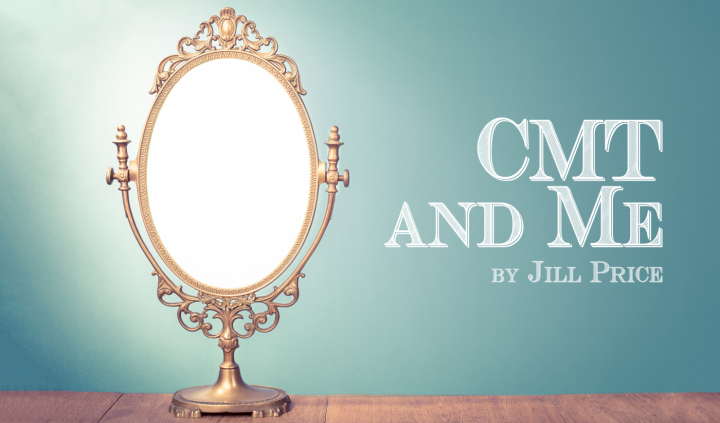 Someone asked whether males are more severely affected by Charcot-Marie-Tooth (CMT). I thought about how this seems to be true in my family.
I have CMT type 1A, as do my father, son, uncle, sister, brother, nephews, nieces, and cousin. We think my paternal grandfather had CMT, but was undiagnosed. In my family, some of the males appear to have more severe symptoms.
My father struggles with walking, with and without his ankle-foot orthoses (AFOs). He has difficulty using his hands, which are always swollen. My older brother had issues with hammertoes and weak ankles. He wore AFOs. One of my nephews had several surgeries before he was 16. Another nephew and my son are less affected. My older sister and I seem to have the least severe symptoms, though our CMT presents in different ways. I have weak ankles and wear AFOs; she does not.
I wonder whether males with CMT fare worse or if it is just in my family. It seems the severity has to do with how it is inherited. The most common way to inherit CMT is autosomal dominant pattern, with only one parent carrying the mutated gene and a 50 percent chance that any children will inherit CMT. This is the inheritance pattern in my family.
CMT also can be inherited in an autosomal recessive pattern. In this scenario, each parent passes along a copy of the gene with the mutation. The parents show no symptoms of the disease.
In an X-link pattern, the mutation is on the X chromosome. In most cases, affected males have more severe symptoms than affected females. In X-linked inheritance, fathers do not pass the condition to their sons. Because of this, we most likely can rule out this pattern in my family.
X-linked CMT is the second-most common form of the disease. It seems that males with X-linked CMT show more severe signs then women.
But this does not explain why some males in my family seem to more severely affected. There is a possibility that males with CMT1A lose muscle strength in the lower limbs faster than women. Maybe that's why the males are doing worse than the females.
There isn't a definitive answer to the question of whether males are more affected by CMT. But clues appear to lie in the type and inheritance pattern of each individual case.
***
Note: Charcot-Marie-Tooth News is strictly a news and information website about the disease. It does not provide medical advice, diagnosis, or treatment. This content is not intended to be a substitute for professional medical advice, diagnosis, or treatment. Always seek the advice of your physician or other qualified health provider with any questions you may have regarding a medical condition. Never disregard professional medical advice or delay in seeking it because of something you have read on this website. The opinions expressed in this column are not those of Charcot-Marie-Tooth News or its parent company, BioNews Services, and are intended to spark discussion about issues pertaining to Charcot-Marie-Tooth.