A Few Hacks I've Found for Dealing with Clothing Issues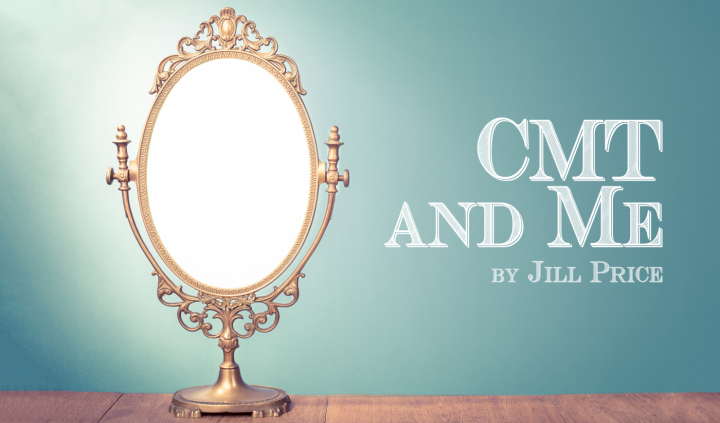 Last weekend, I realized how tough it is to do certain things due to Charcot-Marie-Tooth disease (CMT). It affects my balance, coordination, gait, and dexterity in my hands. That means that simple things like putting on jewelry or zipping up a dress can be frustrating.
I have discovered a few hacks to help me get ready. Sometimes, my teenage son helps me, but he is not always available. So, I had to figure out things I could do to make the process of getting ready easier. I love to wear my necklaces, but those clasps are not easy to work for people with dexterity issues. I have discovered magnetic clasps. I have put these on all my favorite necklaces. Now, I can wear them whenever I want and don't have to worry about how to work those little clasps. Yes, they are strong and hold all day. The only time I have an issue is when the necklace or magnet gets caught in my hair, which has only happened a few times.
I also use the clasps for some of my bracelets. The biggest issue I have is that the added magnet can make the bracelet bigger, and then it might fall off. I wonder if a bracelet helper would work better for me. This device looks like it still requires you to be able to move and use your hands pretty well; however, it may be worth a try so that I can wear my bracelets again.
Another issue is zipping up any dress that has a zipper in the back. Of course, one way to solve that problem is to only buy dresses that do not have a back zipper. That is not always possible, so I have to look for a way to zip those fancy dresses up by myself. I wonder if a zipper helper could be the answer to this age-old issue. I have to wonder, though, whether I'll be able to hook it onto the back zipper, as well as unhook it when the dress is zipped up. Maybe I will avoid dresses with back zippers unless I know there will be someone there to help me.
The zippers and buttons on pants are not an issue for me. I do prefer pants with elastic waistbands; not only are they more comfortable, but they are also easy to get on and off. There are even dress pants with elastic waistbands that are prefect for work and a variety of events. I may consider investing in a button helper for the days when it is more difficult to button jeans or shirts.
There are many options and devices to assist those of us with dexterity issues. It is reassuring that I can do the everyday things that others can do without worry.
What hacks have you found that work well for you? Please share in the comments below. 
***
Note: Charcot-Marie-Tooth News is strictly a news and information website about the disease. It does not provide medical advice, diagnosis, or treatment. This content is not intended to be a substitute for professional medical advice, diagnosis, or treatment. Always seek the advice of your physician or other qualified health provider with any questions you may have regarding a medical condition. Never disregard professional medical advice or delay in seeking it because of something you have read on this website. The opinions expressed in this column are not those of Charcot-Marie-Tooth News or its parent company, BioNews Services, and are intended to spark discussion about issues pertaining to Charcot-Marie-Tooth.