Taking Steps: Learn to Manage Crowds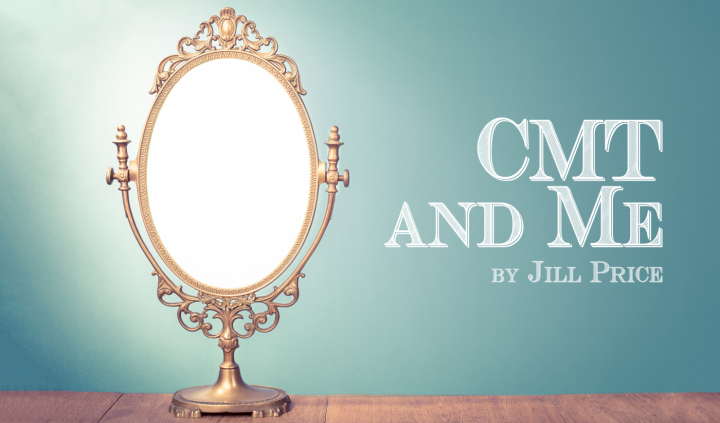 I was recently reminded why I avoid the grocery store on a Sunday morning: the crowds! I find it difficult to navigate a crowded store, especially when there are shopping carts and other items blocking the aisles.
This is not only an issue at the grocery store.
As my Charcot-Marie-Tooth progresses, I am finding certain things to be more difficult. Lately, walking through a crowd is rough. I have never been a huge fan of crowded places, but this new development makes me even less fond of them. It is hard for me to walk slowly and with tiny steps, almost as if I am shuffling my feet. It makes me feel unbalanced.
While at a craft fair on a recent weekend, I was surprised by how overwhelmed I was by the crowd. I avoided one aisle completely. I did not feel that I could safely walk through the throng, even with my cane. I worried that I might get bumped, which could cause me to fall. If I lose my balance, it is very difficult to regain it without grabbing onto something or someone to steady myself.
Navigating a crowd is not always easy for an able-bodied person. Add a cane and mobility issues and it becomes even more difficult. I have noticed that people do not always look around before pushing their way through a crowd. Many times, I have had someone kick my cane as I was walking. This is dangerous for them and for me. Often the person does not acknowledge that they have kicked my cane. I wonder if they would help me if I fell.
I do not want to avoid places and events I enjoy because I am afraid to walk in a crowd. I found some tips for navigating the malls during the holidays; these can be modified to use anywhere.
Avoid peak hours: In other words, do not venture inside the grocery store on Sunday mornings.
Don't use the main elevator or escalator: Use alternates if they are available.
Plan your meals: Bring your food if it is allowed. Or plan when and where to eat, avoiding peak times.
Do your research: Decide which aisles or booths you want to visit and map out the best walking route.
Keep pace with pedestrians: I often cannot walk as quickly as others, but walking too slowly is also difficult. I need to find a pace that works for me and allows me to keep up with the crowd.
These tips may need to be tweaked to work for my needs. One thing I will be mindful of is peak time. I will go to craft fairs later in the day, and to the grocery store on a weekday evening. I will adapt so that I can enjoy my life.
***
Note: Charcot-Marie-Tooth News is strictly a news and information website about the disease. It does not provide medical advice, diagnosis, or treatment. This content is not intended to be a substitute for professional medical advice, diagnosis, or treatment. Always seek the advice of your physician or other qualified health provider with any questions you may have regarding a medical condition. Never disregard professional medical advice or delay in seeking it because of something you have read on this website. The opinions expressed in this column are not those of Charcot-Marie-Tooth News or its parent company, BioNews Services, and are intended to spark discussion about issues pertaining to Charcot-Marie-Tooth.