Living with CMT Is Not Always Easy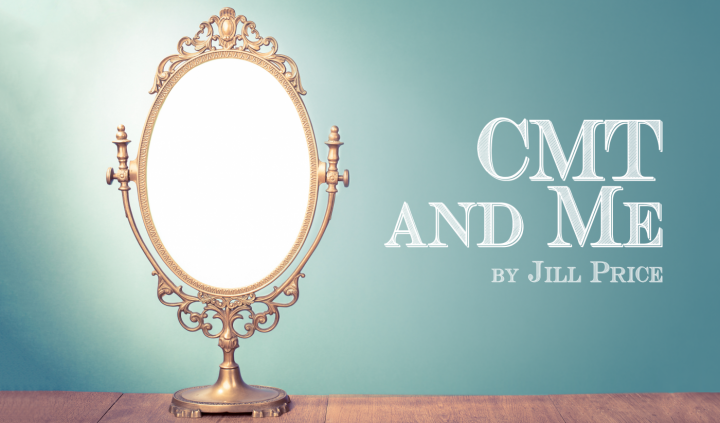 This week, I really did not like this disease. I have Charcot-Marie-Tooth disease type 1A, and for some reason this week was a rough one. I fell twice. Thankfully, I did not get hurt, although one day I woke up with random bruises and a strange cut on my elbow. I learned it is really hard to put a Band-Aid on your own elbow.
The first fall was in my apartment as I tried to put away something in the closet. I must have misstepped, and down I went. I landed on my bottom, and no one saw me — so that is a plus, I guess. The worst part was that I had nothing to hold onto to pull myself up. It took me a few minutes to figure out how to get up. I got up, and nothing seemed to be hurt — no cuts or bruises. My elbow was fine, which is why it was so strange to see a cut there the next morning.
The next time I fell was at a friend's bridal shower. I was being so careful and watching where I was stepping. I had just poured myself a drink and was heading out the back to the patio when I hit a piece of metal between the kitchen and the patio. I must have hit it just the right way, because down I went. The good news was that I didn't even spill my drink! However, I had trouble getting up. I sometimes notice that with the ankle-foot orthoses on, it can be harder for me to get up. I managed to get up eventually, with my dignity intact (well, mostly).
Incidents like these make me truly dislike having CMT. Most of the time it does not bother me, but when I fall it does. And it's worse when it happens around people I do not know well. I get embarrassed about the AFOs, that I can't get up without help, and that I still have an awkward gait. I know it should not matter, but sometimes it does. Some days it is a pain to have CMT!
I am normally happy with my life, but some days it just gets to me. I do not want to feel sorry for myself, but sometimes I do. Most of the time, this crazy disease does not get me down. Then something happens, like a fall, and I feel inadequate. Rationally, I know I am not; those who matter know it, too. Yet, there are times I feel this way, and I know it is perfectly normal now and then.
This week has been rough due to CMT, but I know I will feel better about things tomorrow. For now, I will focus on the good things in my life. I will try to forget the falls, even though I still have no idea how I cut my elbow. Tomorrow is a new day to get stronger.
***
Note: Charcot-Marie-Tooth News is strictly a news and information website about the disease. It does not provide medical advice, diagnosis, or treatment. This content is not intended to be a substitute for professional medical advice, diagnosis, or treatment. Always seek the advice of your physician or other qualified health provider with any questions you may have regarding a medical condition. Never disregard professional medical advice or delay in seeking it because of something you have read on this website. The opinions expressed in this column are not those of Charcot-Marie-Tooth News or its parent company, BioNews Services, and are intended to spark discussion about issues pertaining to Charcot-Marie-Tooth.