What Does 'Fair' Mean?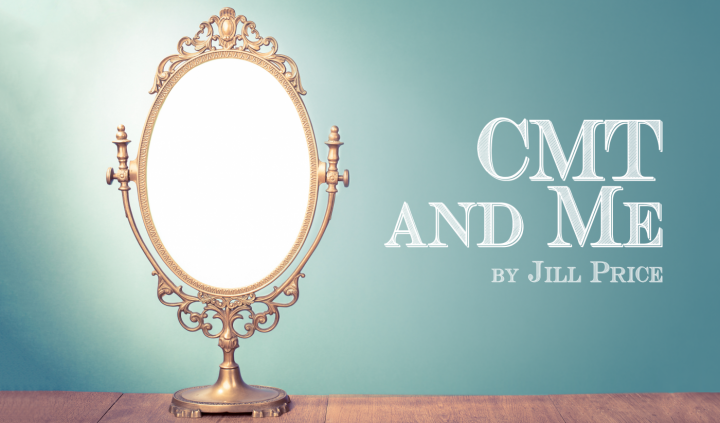 "Fair does not mean equal."
I always start the school year by teaching my class that concept. I start by giving each student a paper with the name of an injury or illness written on it. Then, they visit the "nurse," and I give each of them a Band-Aid. There is much laughter when the child who has a stomachache or a sore throat receives a Band-Aid. This activity prompts discussion about how everyone getting the exact same thing is not always the best way to ensure each person gets what they need.
After we do this activity, I tell my class about the ankle-foot orthotics (AFOs) I wear due to Charcot-Marie-Tooth disease. I have CMT1A and wear AFOs to help with stability and walking. I show the class my AFOs and explain to them why I need them. I allow them to ask questions. My favorite this year was, "What happens if they fall out of your shoe? Will your foot fall off?" No, my foot is still attached to me. I am always nervous about showing the kids my AFOs, but I'm always pleasantly surprised by their responses.
I ask them, "Do these change who I am as a person?"
"No! They do not make up who you are," said one sweet girl. Many others nodded their head in agreement. They do not seem to be bothered by the AFOs or even notice them.
After I talk about my AFOs, we then reflect on how each person needs different things to be successful. We expand on this idea: Some people need a cane to allow them to walk, some need glasses to see better, and some need different assignments to be successful in the classroom. They then agree that fairness means everyone gets what they need to be successful.
It is not always easy to tell my class about my AFOs, but I want to give them correct information about me. It also allows them to see that a disability doesn't change who the person is. Additionally, the activity builds relationships within the class; they see I trust them enough to share this with them. It is hard to share the fact that I need the AFOs because I am worried about their reaction; about what they will go home and tell their parents. Thankfully, I have had only good experiences telling my class. Granted, this is only the second class I've discussed the AFOs with. But the response has pretty much been, "So what?" It doesn't seem to bother the kids at all. Knowing it is not a big deal to them always puts me at ease. They seem to realize that "fair does not mean equal" — more than I give them credit for.
Kids can teach us a lot about how to treat others. I know there are a few kids who will be exceptions, but for the most part, children are not even fazed by the differences in people. I am glad to share about my AFOs, even though it is tough to do. Their comments are always positive and encouraging. It really does warm my heart. Many adults can learn from their honesty and openness.
***
Note: Charcot-Marie-Tooth News is strictly a news and information website about the disease. It does not provide medical advice, diagnosis, or treatment. This content is not intended to be a substitute for professional medical advice, diagnosis, or treatment. Always seek the advice of your physician or other qualified health provider with any questions you may have regarding a medical condition. Never disregard professional medical advice or delay in seeking it because of something you have read on this website. The opinions expressed in this column are not those of Charcot-Marie-Tooth News or its parent company, BioNews Services, and are intended to spark discussion about issues pertaining to Charcot-Marie-Tooth.