Myths and Facts About Charcot-Marie-Tooth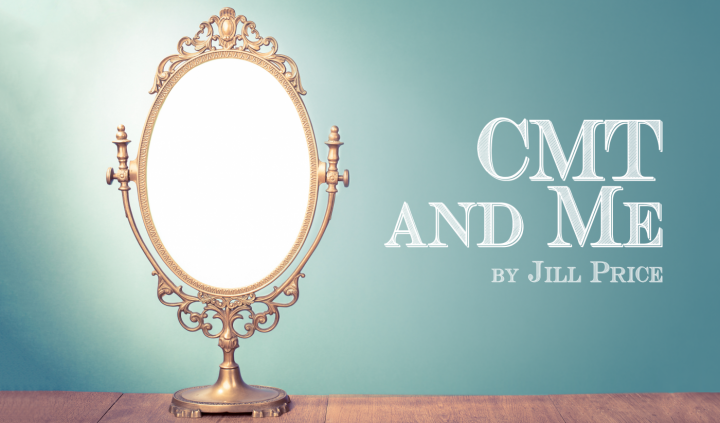 I was telling a new doctor that I have Charcot-Marie-Tooth (CMT) disease, and he gave me a funny look. He asked me to repeat the name. I did and gave him a very brief explanation. Then he gave a little laugh and said he was confused because he could not figure out what sharks and teeth have to do with my feet and hands. This encounter made me think about the myths and misconceptions people have about CMT.
I found this article that helps to clarify those misconceptions. When I speak to someone who believes the myths about CMT, I try to inform them and give them the correct information about the disease.
Myth 1: CMT affects your teeth or has something to do with sharks.
Fact: The disease has nothing to do with teeth or sharks. It was named after the physicians who discovered it in 1886: Jean-Martin Charcot, Pierre Marie, and Howard Henry Tooth. This condition is sometimes called hereditary motor and sensory neuropathy, or personal muscular atrophy.
Myth 2: People with CMT can't have a normal life.
Fact: Yes, we can. The impact of the disease varies from person to person; for example, my brother has a more severe form of the disease than my sister and I. Many people with CMT can live a relatively normal life. We may need to use assistive devices such as ankle-foot orthoses, a cane, a walker, or a wheelchair.
Myth 3: There is a cure.
Fact: While there is currently no cure for the disease, clinical trials of investigational CMT treatments have shown promising results.
Myth 4: CMT is always passed onto your children.
Fact: A spontaneous genetic mutation can also cause CMT. The likelihood of children inheriting from a parent with CMT ranges from 25 to 50 percent.
Myth 5: Everyone in the family has the same symptoms.
Fact: CMT can present differently in each person. Symptoms include weakness in the feet, lower legs, hands, and forearms, and loss of sensation in fingers, toes, and limbs. Some people have reduced reflexes, hearing loss, and scoliosis. My sister and I both have CMT1A, but the same form of the disease presents differently in each of us. I have very weak ankles and balance issues, while she does not. She has high feet arches as I do, but her hammertoes are not as severe as mine.
Charcot-Marie-Tooth is one of the most common inherited neurological diseases, but few people know about it. I wonder if it is because each person with CMT is affected differently. I am hopeful that with all of the recent research into CMT more people will learn about it, and that it will eventually lead to a treatment.
***
Note: Charcot-Marie-Tooth News is strictly a news and information website about the disease. It does not provide medical advice, diagnosis, or treatment. This content is not intended to be a substitute for professional medical advice, diagnosis, or treatment. Always seek the advice of your physician or other qualified health provider with any questions you may have regarding a medical condition. Never disregard professional medical advice or delay in seeking it because of something you have read on this website. The opinions expressed in this column are not those of Charcot-Marie-Tooth News or its parent company, BioNews Services, and are intended to spark discussion about issues pertaining to Charcot-Marie-Tooth.