There's No Need to Apologize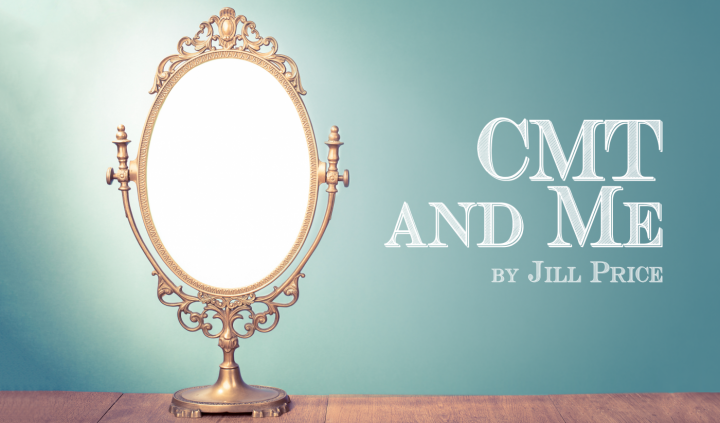 I constantly say sorry by instinct and without reason. I've even been apologizing for my disability. No more apologies!
I have Charcot-Marie-Tooth disease Type 1A and I wear ankle-foot orthoses (AFOs) to help with stability and walking. At times I use a cane if I'm walking or standing a lot or if navigating difficult terrain. I often apologize to my friends for having to use my cane. But I know my friends do not care if I have the cane. In fact, they often encourage me to use it. Logically I know there is no valid reason to say sorry, yet I feel compelled to do so. Perhaps the urge stems from me not wanting to slow others down or prevent them from doing things I can't do. Perhaps it is because someone once made me feel uncomfortable about using my cane. I know these are not good reasons; I'm probably exaggerating things in my head.
I also find myself apologizing for walking slowly. Sometimes I feel bad for the person stuck behind me and I wish I could walk faster. I know I don't like to be behind someone walking extremely slowly. Then I remember that sometimes I am that extremely slow walker. That realization makes me feel guilty for both my frustration and for holding up the person walking behind me.
Another time I apologize is when climbing steps. Oh, how I dislike steps. They seem to feel the same way about me. I can't walk up or down them quickly, even with my AFOs. I'm always afraid of taking a wrong step and tumbling down the whole flight. So, I take my time to be safe. When I get to the bottom or realize there are people behind me, I say something like, "Sorry, steps take me longer." I have no idea why I feel the need to apologize for putting my safety first when they can clearly see that I have mobility issues. Yet, once again, I find myself apologizing.
I wonder if I apologize because society tends to make those with disabilities feel bad about symptoms and necessary accommodations, almost as if they're at fault for having challenges. Maybe I am so used to people getting annoyed about me slowing them down that I feel I need to apologize.
Well, I'm not going to feel bad any longer. I can't help these things.
Besides, maybe the few seconds delay of people following behind me will give them the time to appreciate the beauty around us.
***
Note: Charcot-Marie-Tooth News is strictly a news and information website about the disease. It does not provide medical advice, diagnosis, or treatment. This content is not intended to be a substitute for professional medical advice, diagnosis, or treatment. Always seek the advice of your physician or other qualified health provider with any questions you may have regarding a medical condition. Never disregard professional medical advice or delay in seeking it because of something you have read on this website. The opinions expressed in this column are not those of Charcot-Marie-Tooth News or its parent company, BioNews Services, and are intended to spark discussion about issues pertaining to Charcot-Marie-Tooth.