Navigating the Bleachers at My Son's School Was Worth the Effort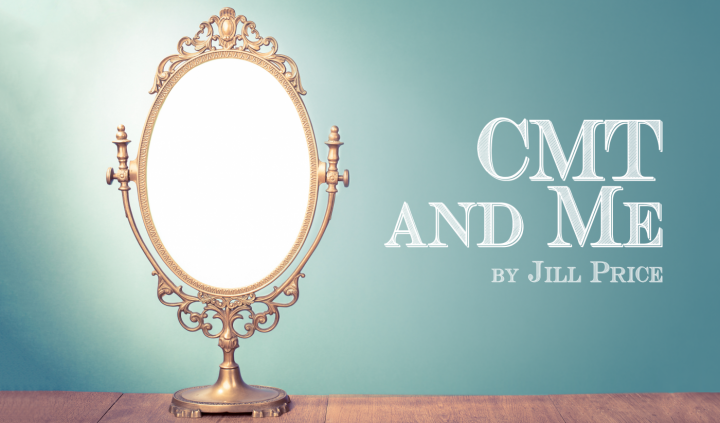 The other day, I had to climb the bleachers at my son's high school. I admit the prospect scared me a little, not only because of the height factor but also because there weren't adequate railings for me to hold onto.
I have Charcot-Marie-Tooth type 1A and wear ankle-foot orthoses (AFOs). CMT affects my balance, gait, and coordination. I find that sometimes the AFOs can make dealing with steps more challenging. Until I got them, I hadn't realized how much I use my ankles when walking up steps. Having my ankles fixed at a 90-degree angle adds a new layer to how I navigate steps. I feel that I need support to push off the step and hold onto a railing, wall, or person to ascend and descend stairs.
The reason I had to climb the bleachers was that my son had his first robotics competition. I went along to support him and his team. I even wore a team shirt! I knew the event was in his high school gym, yet I hadn't considered how I would approach the steps until I walked into the room.
I had thought about sitting for hours in the seats without back support and found a solution: I purchased a roll-up stadium seat. The seat was relatively comfortable and it provided me with adequate back support. I believed it was worth the expense to prevent the pain I would have experienced sitting on bleachers for an extended period.
I'd figured out the back support in advance, but when I arrived at the school, I had to work out how to get to where the team was sitting. Parents and supporters were allocated group seating, with the idea that the support would help to bolster team spirit. There were railings alongside the steps, but what if I needed to move inside a row? And what if my son's team decided to sit in the middle of the section? As I've mentioned, balance and coordination are problems for those of us with CMT. Another issue was that there were no seat backs for me to hold onto to keep my balance while stepping around another person.
Thankfully, the team had chosen a section near the steps. I slowly and carefully climbed the steps but struggled when getting into the row. I was bold enough to say to the woman sitting on the outside that I could not climb into the row. She stood up graciously and offered me her hand to hold while I moved to the second seat. I am glad I did not need to climb any farther into the row. When leaving, I asked for permission to lean on shoulders and knees to maintain my balance. I realized that my needing assistance wasn't a big deal and even the kids seemed understanding.
Stepping out of my comfort zone to ask for help is not easy for me. I am learning to adjust my mindset to realize that sometimes I need assistance to engage in activities. I'm glad I made the extra effort to see what my son's team had accomplished. Besides, watching robots compete was fun — just don't ask me exactly what they did.
***
Note: Charcot-Marie-Tooth News is strictly a news and information website about the disease. It does not provide medical advice, diagnosis, or treatment. This content is not intended to be a substitute for professional medical advice, diagnosis, or treatment. Always seek the advice of your physician or other qualified health provider with any questions you may have regarding a medical condition. Never disregard professional medical advice or delay in seeking it because of something you have read on this website. The opinions expressed in this column are not those of Charcot-Marie-Tooth News or its parent company, BioNews Services, and are intended to spark discussion about issues pertaining to Charcot-Marie-Tooth.