Adaptive Clothing Is an Option … Maybe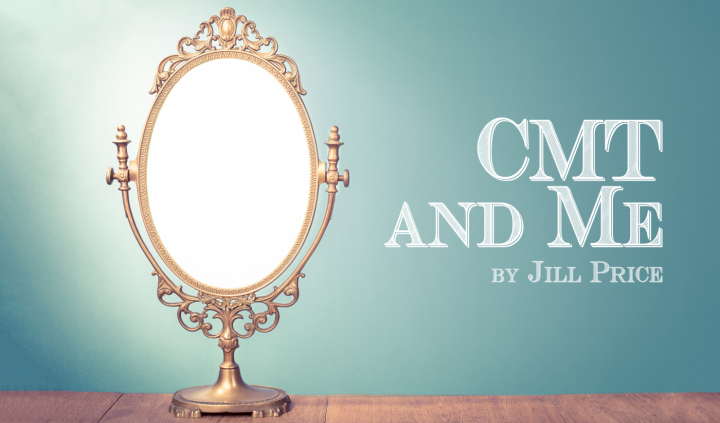 Clothes shopping stresses me out! Stores and malls are not designed for those of us with disabilities, so I really dread visiting them.
Due to Charcot-Marie-Tooth disease, I wear ankle-foot orthoses, which make trying on clothes 10 times more difficult. Often, the dressing rooms are small, so taking the shoes and braces off can be a challenge. If the size I took does not fit, I have to put the braces and shoes back on to go out and find another size, or hope that I can flag down a salesperson to help. That is not always possible. If I do find the right size, I have to be sure the pant leg is wide enough to fit over the brace — no skinny jeans here. It is just one more thing to think about.
After shopping and trying on clothes, I often need to take a break. However, most stores do not have benches or other seating. This can make it harder to go to the store. That is why I often will order clothing online.
That presents its own issues: figuring out what size to order and what the return policy is, getting to the post office to mail a return, and sometimes, picking up the package from the nearest FedEx or UPS location when they do not leave it at the door. I know those are not major issues, but every little difficulty adds up.
Another issue I have is that sometimes the buttons and zippers are too small for me to use. This prompted me to look into the adaptive clothing lines that a lot of stores carry. Target has a line of adaptive wear. Their clothing still has buttons and zippers, but it has flat seams and is made of a sensory fabric without tags. Those features do not fit my needs at the moment.
I also found Tommy Adaptive, by Tommy Hilfiger. This line has a variety of features that could meet my needs and still look fashionable: magnetic buttons that look like real buttons, snap loop closures that you can't detect from looking at the item, and extended zipper pulls. The one downside to Tommy Adaptive is the price.
Zappos also has a line of adaptive clothing with a variety of styles and options to choose from. They even carry adaptive footwear — shoes that will work with ankle-foot and other orthotics — that I may need to look into. The women's clothing line has many of the same features as Tommy Adaptive, and the prices are about the same.
I may need to try some of the magnetic or loop closure pants, as they offer solutions to what I find most difficult. Those little zippers on jeans are just not made for those of us with dexterity issues. As for now, off to the store I go in search of shorts. Wish me luck!
***
Note: Charcot-Marie-Tooth News is strictly a news and information website about the disease. It does not provide medical advice, diagnosis, or treatment. This content is not intended to be a substitute for professional medical advice, diagnosis, or treatment. Always seek the advice of your physician or other qualified health provider with any questions you may have regarding a medical condition. Never disregard professional medical advice or delay in seeking it because of something you have read on this website. The opinions expressed in this column are not those of Charcot-Marie-Tooth News or its parent company, BioNews Services, and are intended to spark discussion about issues pertaining to Charcot-Marie-Tooth.