It's Time to Be Gentler with Myself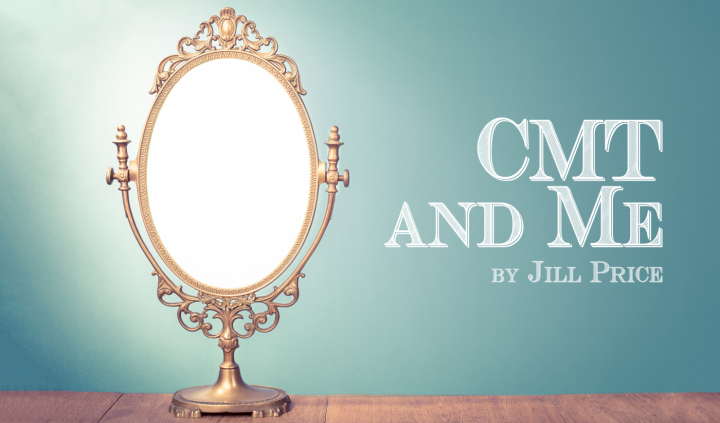 A few months ago, I was at a photography club meeting and the leader reminded us to be gentle with ourselves. The comment really hit home.
I know the benefits of self-care and what I should do to take care of myself. But do I always follow through? No, I am not the best at taking care of myself. It is something I must be intentional about. I need to set aside time during the day for self-care. This is especially true during this stressful and chaotic period.
It is important not only to take care of myself, but also to be gentler. Being gentle includes the way I think about myself and my Charcot-Marie-Tooth disease. Living with a disability can be frustrating, and it is easy to beat myself up about it. We all know that is not productive or helpful. Logically, I know this, too, but practicing it is hard.
Benefits of self-compassion
According to the Mayo Clinic, being kind to oneself can help a person become more resilient. And it can make them kinder to others, too.
Other benefits of self-compassion, cited by Psychology Today, include:
Greater happiness and feeling more satisfied with life
Higher emotional intelligence
Less depression and anxiety
How can I be gentler and kinder?
What are some ways to be kinder and gentler? A first step would be to change negative self-talk. At times, I think negatively about having CMT and the issues that come with it. I tend to get down on myself for having a limp or wearing braces. But doing that only makes me feel worse. My narrative needs to change, and I must stop putting myself down for having CMT.
Another way to improve self-compassion is to think about what I would say to a friend in the same situation. Would I put them down or make fun of them for having a disability? Of course not! So why do I say these things to myself?
Negative thoughts are often how the brain protects us, and it's when I most need to be intentional about my thoughts. The Mayo Clinic suggests trying a "loving kindness meditation." Or, I could say positive affirmations daily. The clinic suggests doing this for 5-10 minutes a day.
When I trip or drop something, I can be gentler by not getting mad or frustrated. Instead of getting upset that I cannot do something due to my physical limitations, I can find something else to do instead. I think that if I try to be intentional about being gentler with myself, I will be happier and less anxious.
What are some ways you are gentle with yourself? Please share in the comments below. 
***
Note: Charcot-Marie-Tooth News is strictly a news and information website about the disease. It does not provide medical advice, diagnosis, or treatment. This content is not intended to be a substitute for professional medical advice, diagnosis, or treatment. Always seek the advice of your physician or other qualified health provider with any questions you may have regarding a medical condition. Never disregard professional medical advice or delay in seeking it because of something you have read on this website. The opinions expressed in this column are not those of Charcot-Marie-Tooth News or its parent company, BioNews Services, and are intended to spark discussion about issues pertaining to Charcot-Marie-Tooth.