PNKP Mutation Causes CMT2 in Large Costa Rican Family, Genetic Study Reveals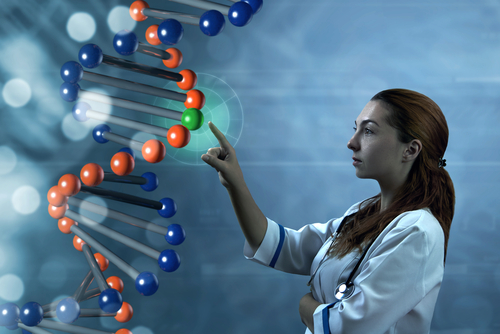 A reanalysis of the genetic profile of a large Costa Rican family revealed that a PNKP gene mutation was to blame for Charcot-Marie-Tooth disease type 2 (CMT2) and not a mutation in the MED25 gene, as had been proposed in an initial evaluation 17 years ago.
These findings were reported in the study, "The polynucleotide kinase 3′-phosphatase gene (PNKP) is involved in Charcot-Marie-Tooth disease (CMT2B2) previously related to MED25." The study appeared in the journal Neurogenetics.
Several members of this Costa Rican family had motor and sensory abnormalities along with muscle wasting and impaired deep tendon reflexes, which first appeared in the patients when they were between 28 and 42.
Clinical evaluations confirmed they all had degenerative damage of their peripheral nerve cells, consistent with a CMT2 diagnosis.
To better understand what was causing the disease, researchers in 2001 conducted a genetic analysis of the affected family members.
Among 53 genes initially identified, they found a mutation in MED25 that was reported as the most probable cause of the disease. The researchers even confirmed that the newly identified genetic mutation lead to peripheral nerve cell damage in mice and zebrafish.
Despite all this evidence, the researchers started to become suspicious of the accuracy of the data when no additional cases linking MED25 mutations with CMT were reported after 2001.
The team decided to reanalyze the genetic profile of the family using more advanced analysis methods that had become available in recent years.
This time they found 72 genetic variants in five members of the family who had CMT2 subtype B2 (CMT2B2). But only one alteration was detected in all patients, a mutation on the PNKP gene that was predicted to produce a smaller protein.
They could also detect in these patients the previously identified MED25 mutation.
To better understand what the main causation event was, the team evaluated five other individuals with CMT2 from five unrelated Costa Rican families.
These patients also had the previously identified MED25 mutation. But even more interestingly, the team found they were all carriers of two new PNKP mutations.
"This indicates that variants of PNKP are the principal cause of the disease," the researchers wrote.
A clinical evaluation of these five unrelated patients revealed the disease progressed slowly, with wheelchairs not needed until near the age of 60.
Proximal muscle strength was found to be preserved even in patients with the most advanced disease. Also, gait deterioration was found to be associated with postural instability rather than muscle weakness.
All patients suffered mild progressive cerebellar atrophy, leading to symptoms such as slurred speech and impaired control over eye movement.
"This study confirms the role of PNKP mutations in peripheral polyneuropathies," and adds information on the variability of the PNKP-related clinical presentations, the researchers added.