Passage Bio Launches New Gene Therapy Program for CMT2A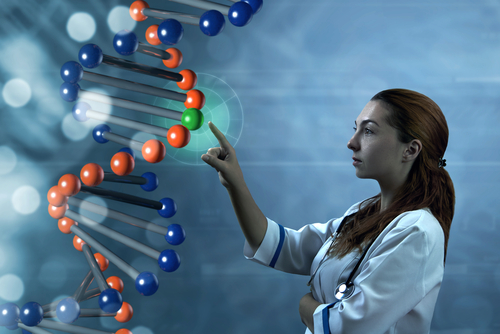 Passage Bio has acquired the rights for a gene therapy developed at the University of Pennsylvania (Penn) that aims to restore the function of the MFN2 gene, which is defective in people with Charcot-Marie-Tooth Neuropathy Type 2A (CMT2A).
Developed under Penn's Gene Therapy Program, Passage Bio now aims to bring the gene therapy into clinical trials for patients with CMT2A in the near future. The trial will test the safety and early measures of efficacy of increasing doses of the gene therapy in patients with CMT2A.
"Passage Bio will develop this experimental therapy, designed to restore the normal function of the MFN2 gene, which is mutated in patients with CMT2A, and we look forward to initiating a clinical trial in the near future," Stephen Squinto, co-founder and interim chief executive officer at Passage Bio, said in a press release.
CMT2A is caused by mutations in MFN2, a gene that provides instructions for a protein called mitofusin 2, which is involved in the fusion of mitochondria (the cell's energy factories), determining their form.
While mutations in the MFN2 gene have been well-known and several disease-related processes have been proposed, CMT2A still lacks effective treatments.
"CMT2A affects almost all of the severe dominant CMT2 cases and patients suffering from this rare disease experience progressive muscle atrophy of legs and arms, with no FDA-approved curative or symptomatic medications available," Squinto said.
Gene therapies for CMT2A work by delivering a functional (non-mutated) version of the mutated gene into patients' cells. The majority of gene therapies use adeno-associated virus (AAV), a common, naturally occurring virus, as a vehicle to deliver a gene to particular kinds of cells.
Advances in AAV vector design proved AAV enabled widespread gene delivery in the brain and spinal cord, making it particularly useful for neurological diseases.
"The Gene Therapy Program at Penn has developed AAV vectors and delivery methods to target the nerve cells that are affected in CMT2A, raising the possibility of slowing or preventing progression of the disease by tackling the underlying genetic cause," Squinto said.
Passage Bio is developing gene therapies for rare diseases of the central nervous system caused by defects in a single gene. The new license makes this the sixth gene therapy being developed under the partnership of Passage Bio and Penn.
"Just one year after we formally launched our gene therapy program, we are witnessing two major players in the field working collaboratively to develop potential treatments for one of the more common types of CMT," said Gilles Bouchard, chairman of the Charcot-Marie-Tooth Association.
Passage Bio and Penn will be able to use the resources from the Strategy to Accelerate Research (STAR) program, launched by the Charcot-Marie-Tooth Association, which contains five key elements: assays (tests), animal models, stem cells, partners, and clinical trials.
"We are delighted to partner with Passage Bio and Penn in this effort and to contribute key elements of the STAR program, such as pre-clinical and clinical assets, access to top CMT experts and engaging the CMT community," Bouchard said.