Use of Orthotics Linked to Improved Gait, Balance in CMT Patients, Review Study Finds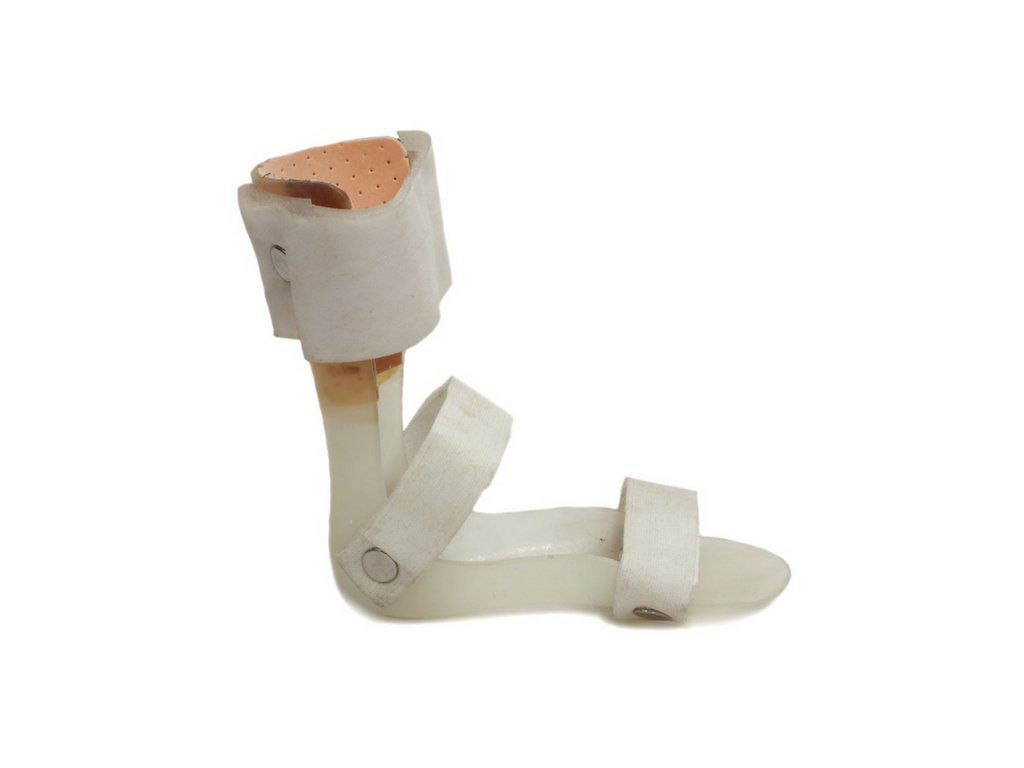 Use of orthoses such as braces or other special devices can help improve the gait and balance of patients with Charcot-Marie-Tooth disease, but patients don't always follow recommendations for their use, a review study has found.
The study, "The Role of Orthotic Service in Modern Rehabilitation of Patients with Charcot-Marie-Tooth Disease," was published in the Journal of Biosciences and Medicine.
Charcot-Marie-Tooth (CMT) disease is one of the most common neuromuscular disorders. CMT patients often have foot and ankle weakness, impaired balance, mobility limitations, and hand and finger weakness.
CMT patients also frequently exhibit skeletal deformities, such as pes cavus (a condition in which the sole of the foot is distinctly hollow when bearing weight). In fact, one study estimated that 80% of CMT patients have this condition. Another study estimated that 71% of CMT patients have foot deformities.
Researchers in this study wanted to determine whether orthoses help improve the condition of CMT patients who have foot deformities.
Orthosis is defined as a correction of limb or spine disorders by using braces or other devices to correct alignment or provide support. Using orthosis during standard treatment can help improve the quality of life of CMT patients. Orthotics aimed at supporting the ankle or foot can range from shoe inserts to full ankle-foot braces, depending on the patient's needs.
Researchers conducted a meta-analysis to analyze current literature and determine the effectiveness of orthotic management in habilitation of CMT patients. Habilitation refers to a process that assists disabled people in attaining, keeping, or improving skills and functioning for daily life.
First, researchers looked at the effectiveness of orthosis in CMT patients. Several studies found that the use of orthotics was associated with an improvement across various domains including walking balance and performance, preventing the foot from falling and reducing the frequency of tripping, and improvement in restoring bone-joint interactions.
However, some studies did not find any association between orthoses and improvement in patients, indicating the need for further research.
Next, researchers investigated the influence of orthosis on balance and gait — two issues linked to severe impairment in CMT patients.
One study indicated that the use of orthoses was associated with an increase in gait velocity, particularly in patients who wore polypropylene and silicone orthotics.
Another study found that wearing ankle-foot orthotics led to an improvement in balance and gait performance, particularly when the orthoses compensates for specific muscle deficits.
Additionally, researchers in this study found that ankle-foot orthotics helped reduce both foot drop (a gait abnormality in which the forefoot drops due to weakness) and compensatory movements while walking for CMT patients.
The authors concluded that the use of orthotics is associated with improving gait and balance in CMT patients.
Researchers also investigated adherence to orthoses, and found that patient compliance to orthoses was actually quite low. In one study, only five out of 25 patients who received recommendations to use orthoses actually used them. And three of those five people "hated" them.
The studies suggest that noncompliance stems from inadequate education by the physician. When meeting with patients, it is very important for the physician to help patients gain an understanding of orthotics and form adequate expectations of their use.
The authors also discuss the need to identify which orthoses are best for patients at different stages of the disease. For example, a young man with a less aggressive subtype of CMT should not have the same orthoses as a 10-year girl with a more disabling subtype.
Another issue is the availability of orthoses in different countries. Patients in some countries don't have access to orthoses, and many don't even know about their use. However, the authors write, "the situation is changing for the better" as more specialized internet resources are being developed to provide information for these patients.