Muscle Weakness Due to Overuse Evident in Dominant Hands of CMT Patients, Study Reports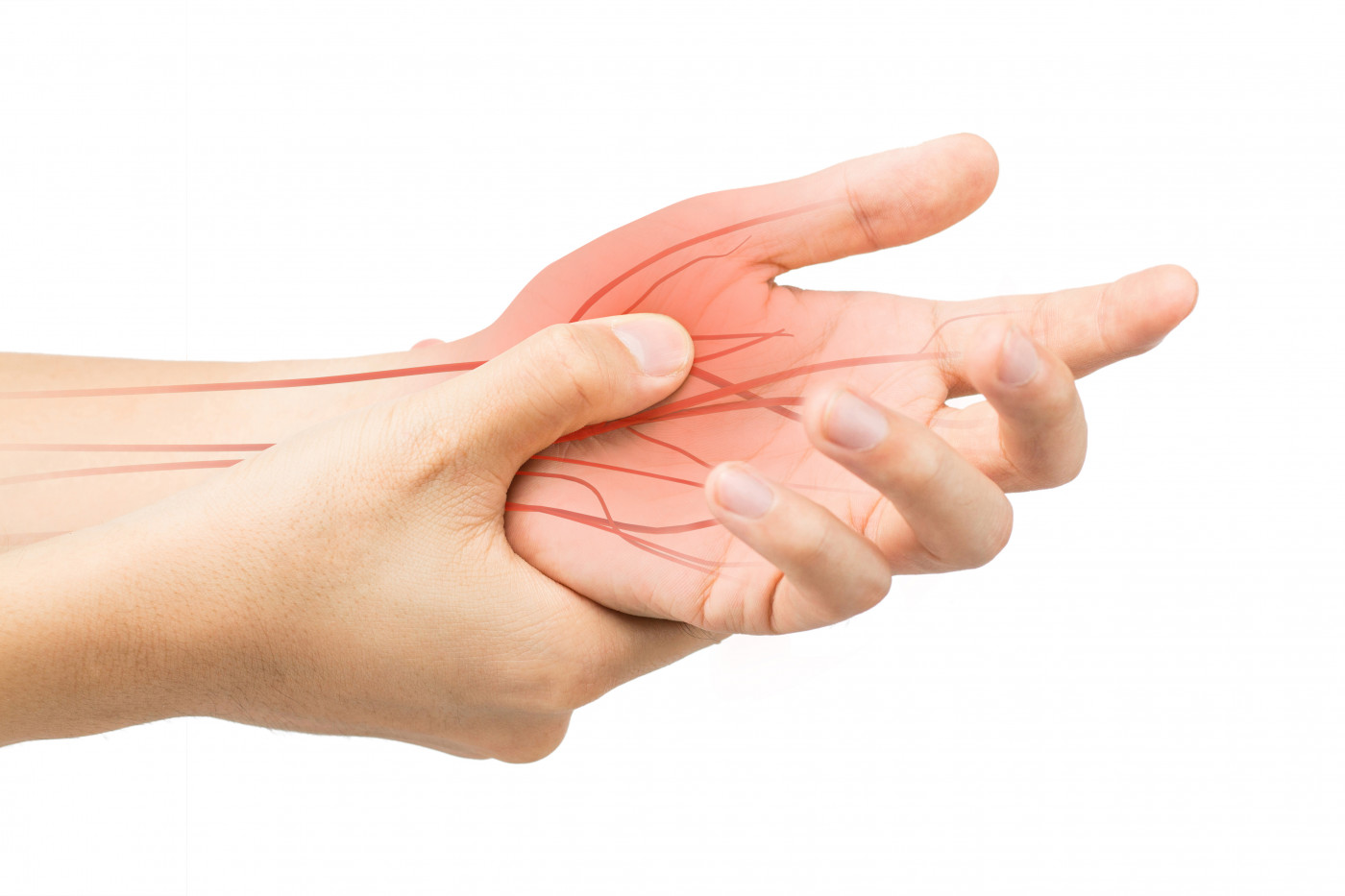 Muscle weakness due to excessive or repetitive muscle use, a symptom known as "overwork weakness," is evident in the hands of patients with Charcot‐Marie‐Tooth (CMT) disease, a study reported, suggesting that greater awareness and better therapy programs could help to prevent the loss of upper-limb strength in these people.
The study, "Testing overwork weakness in Charcot‐Marie‐tooth disease: Is it true or false?," was published in the Journal of the Peripheral Nervous System.
Overwork weakness was first reported in people who had survived polio infection, and since has been reported in such neuromuscular diseases as amyotrophic lateral sclerosis, Duchenne muscular dystrophy and facioscapulohumeral dystrophy. It is described as a permanent muscle weakness due to excessive exercises, repetitive work, or specific daily activities.
But whether overwork weakness has a role in CMT remains controversial.
A research team at the University of Genoa in Italy evaluated overwork weakness in the hands of 60 adult patients with CMT type 1 or type 2 in comparison to 60 healthy volunteers matched for age, sex and hand dominance. Using different outcome measures, they assessed overwork weakness based on strength and dexterity (skill in performing tasks), comparing responses between groups, and between each person's dominant and non-dominant hand.
An equal ability to move and rotate the thumb of either hand was seen in healthy participants, while CMT patients had a slightly lower response than the control group and showed significant impairment in the dominant hand.
Overall hand strength was largely comparable between the two groups.  Still, healthy controls had stronger dominant hands compared to non-dominant hands, a difference not seen in the CMT group.
The team also tested finger movement control using special gloves with sensors. Again, healthy participants had better responses with their dominant hand, while patients showed no differences in finger movement control between hands.
Collectively, this study provides evidence that overwork weakness can also affect CMT patients, the researchers said. Tests showed showed a "reduced ability of opposition, strength, and dexterity in both hands compared with normal subjects," they wrote. "But their dominant hand is worse than [the] non-dominant hand, at least in some measurements."
Specifically, "In CMT patients, the performances of the DH [dominant hand] and the NDH [non-dominant hand] are virtually identical. These data confirm our speculation that CMT patients … lose the dexterity more in the DH than in the NDH, due to the overuse of the former to the latter," the researchers said.
These findings suggest, they said, that patients need to be aware of risk of overworking their to slow or prevent disease progression in their upper limbs. Physical or occupational therapies should also integrate these findings and promote correct rehabilitative programs to avoid such progressive symptoms, the team concluded.