A Letter to My Younger Self: 'CMT Doesn't Define You'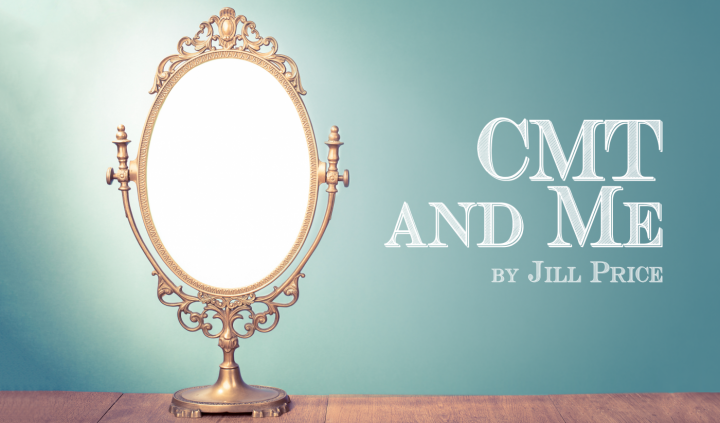 I heard Brad Paisley's "Letter to Me" the other day. It got me thinking about what I would tell my younger self about growing up with Charcot-Marie-Tooth (CMT) 1a.
Dear younger self,
First of all, everything will work out. I know it does not seem like it, but I promise everything will make sense one day.
Always remember that Charcot-Marie-Tooth does not define you, it's just part of who you are. There are times when this disease will get the better of you, but do not let it win. Again, CMT is just one part of who you are. It will make you stronger, even though some days you will not feel strong. CMT will test you, but you are capable of so much.
You will meet people who want to put you down because you cannot run fast or you walk funny. Do not let them get to you. There are people who will make you feel inferior. They will try to tear you down. Do not let them. You are smart, creative, and have so much to offer this world.
As you grow older, your symptoms will progress — that is the way CMT works. Be brave and face these changes head-on. You will have to make small changes and learn to adjust to the limitations of your body. You can still do all the things you love, including walks on the beach. It will take a little extra effort on your part, but it will be worth it. You will need to decide how much activity to do in one day and how to pace yourself on vacations. Yes, you will still take some pretty amazing vacations and see some incredible sights.
One day, you will need to be fitted for ankle-foot orthoses (AFO). This will be a very difficult process, emotionally and physically. Do not give up on the process, because the outcome is a good one. The AFOs will be more beneficial than you thought. It will mean changes to your footwear and probably clothing choices until you become comfortable wearing the AFOs. You will learn to accept them. You will one day see the pros of wearing them, even on the bad days.
Yes, there will be bad days. Those are the days when you need to remember that you are not alone in this. You have people who love and support you. These are the people who see past the CMT and love you for you. They do not care what is on your feet or if you use a cane to walk. These are the people you hold onto in your life. They will be there on those bad days as well as the good days.
You will accomplish so much in your life. CMT is just a small part of who are you. CMT will not stop you from living a fulfilling and happy life. Yes, there will be trials and tribulations, but you will get through them in spectacular fashion. You will shine brightly and go far in your life. Promise me that you will not let this stop you from living.
Sincerely,
Your older self
What would you want to tell your younger self?
***
Note: Charcot-Marie-Tooth News is strictly a news and information website about the disease. It does not provide medical advice, diagnosis, or treatment. This content is not intended to be a substitute for professional medical advice, diagnosis, or treatment. Always seek the advice of your physician or other qualified health provider with any questions you may have regarding a medical condition. Never disregard professional medical advice or delay in seeking it because of something you have read on this website. The opinions expressed in this column are not those of Charcot-Marie-Tooth News or its parent company, BioNews Services, and are intended to spark discussion about issues pertaining to Charcot-Marie-Tooth.