Neuropathic Pain Common in CMT1A and Can Be Cause of Greater Disability and Depression, Study Says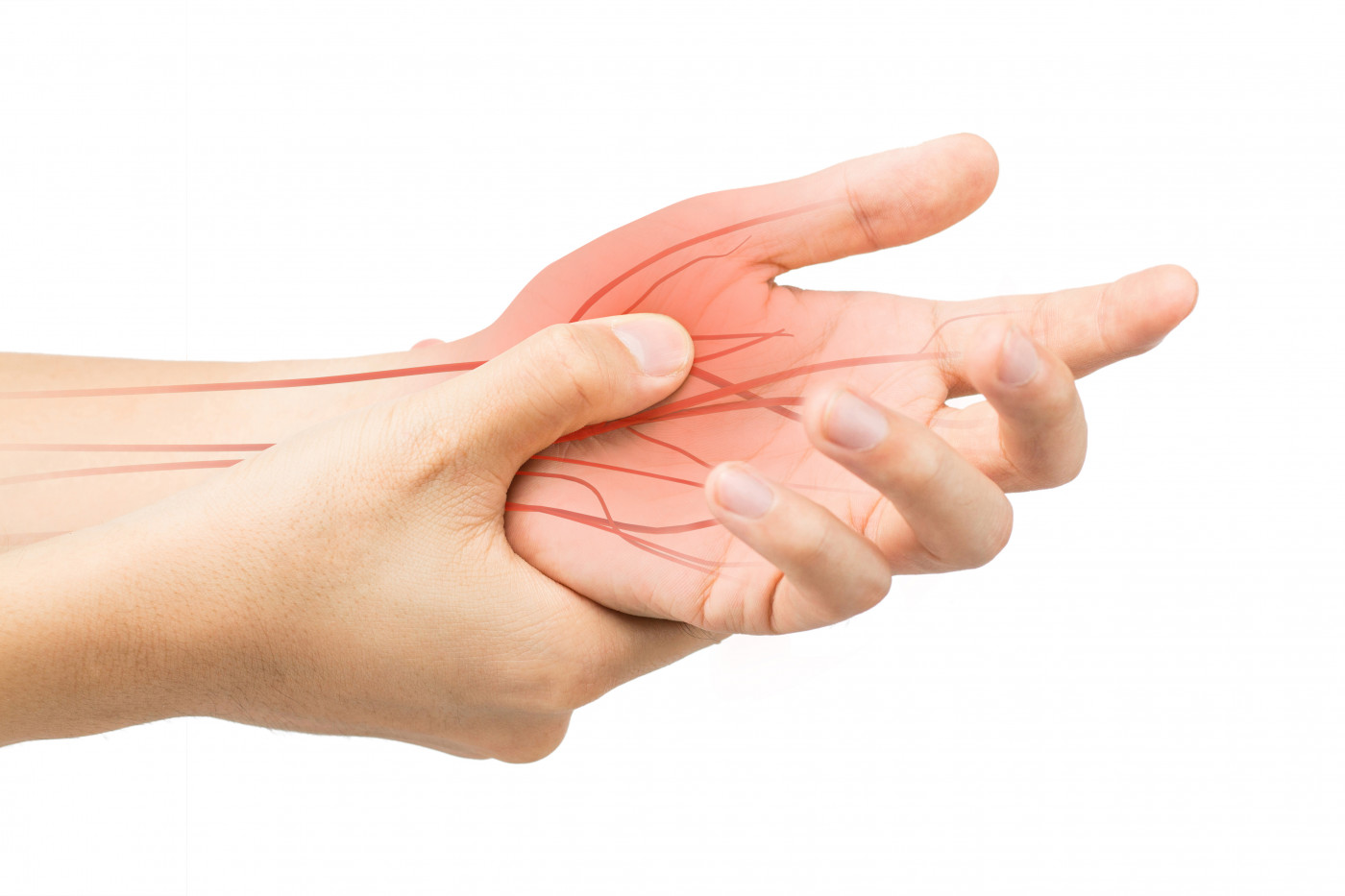 Neuropathic pain — that due to damage in the nervous system — affects almost one-third of patients with Charcot-Marie-Tooth type 1 A (CMT1A) and is linked to greater disability and depression, a study from Serbia reports.
The study "Neuropathic pain in patients with Charcot-Marie-Tooth type 1A" was published in the journal Neurological Sciences.
CMT1A, the most frequent type of CMT, is characterized by generalized weakness, muscle atrophy (shrinkage), sensory disturbance, hyporeflexia (lack of reflexes), and musculoskeletal system deformities.
Previous studies suggest that neuropathic pain is common among CMT1A patients. This term is used to describe the pain felt because of nervous system damage, and responds poorly to standard painkillers. Neuropathic pain is associated with sensations of tingling, burning, electric shocks, cold, and allodynia (feelings of pain from stimuli, like a light touch, that usually are not painful ).
Researchers at the University of Belgrade studied the frequency and features of neuropathic pain in a large population — 51 people with a confirmed genetic CMT1A diagnosis.
All had been admitted to the Neurology Clinic, at the Clinical Center of Serbia, between 2009 and 2018.
Neuropathic pain was diagnosed using the International Association for the Study of Pain (IASP) criteria, and its features using the PainDETECT questionnaire (PD-Q), a nine-item questionnaire completed by patients, and whose scoring rises, indicating greater pain, from −1 to 38. A PD-Q score of 19 or higher is consider to imply a clear presence of neuropathic pain.
Overall, 15 out of these 51 patients were found to have neuropathic pain. Eight with a negative PD-Q score were using pain medication at the time of the questionnaire, and were identified via IASP criteria.
Seven out of these eight patients were taking pregabalin (marketed under the brand name Lyrica, among others), and one was using amitriptyline (sold as Elavil, among other brand names), both medications used to neuropathic pain and its comorbidities, like depression. Two others taking pregabalin scored positive for neuropathic pain on the PD-Q.
As expected, patients with neuropathic pain scored worst on the Overall Neuropathy Limitation Scale (ONLS) that assesses the impact of pain, showing greater disability in the upper extremities that the researchers suggested might be due to damaged nerve fibers.
Researchers also observed that depression was significantly more frequent in patients experiencing neuropathic pain (66.7%) compared to those without it (13.9%).
"The relationship between depression and NeP [neuropathic pain] is bidirectional, so NeP is a predisposing factor for the development of depression, but depression also affects the subjective reinforcement of NeP symptoms," the researchers wrote, adding that it also could affect choice in medications to ease this pain.
Numbness was the most sensitive feeling expressed by these patients, while allodynia was the most specific sensation associated with neuropathic pain. Patients reported pain most often in the feet, back and trunk.
"NeP [neuropathic pain] was present in almost one-third of patients with CMT1A and was moderate on average," the researchers wrote.
"Special attention should be given to the patients with CMT1A who have NeP due to their need for adequate symptomatic therapy," they concluded.